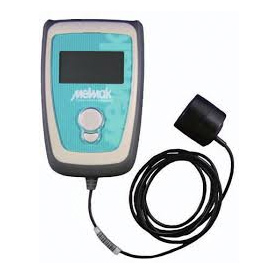 The Melmak Bone Stimulator is a convenient, 20 minute per day, home based low intensity pulsed ultrasound (LIPUS) treatment which improves the speed of healing of fresh fractures and non unions. 
LIPUS:
The Melmak Device delivers a low intensity pulsed ultrasound to the fracture site. The low intensity pulsed ultrasound signal delivers an acoustic pressure wave to the fracture site. This pressure represents a mechanical force, which aims to improve circulation and help with forming new bone.

INDICATIONS AND INTENDED USE:
The Melmak Device is indicated for the treatment of fresh bone-fractures and established non-unions excluding treatment of the skull and the vertebral column.
---
Product Inquiry